I don't know where Dot gets her material, really I don't. Almost every church around the place seems to have a sign like this. You know the ones, they are updated periodically with messages about church functions, quotes from the bible, etc. etc.
The following exemplifies the power of writing succinctly: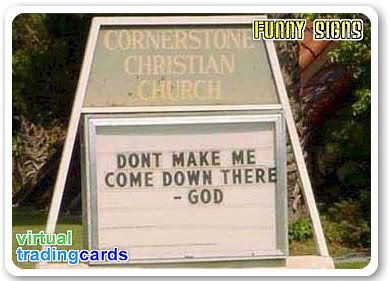 [source]
I dont know about you, but I can hear the tone of voice that goes with this message instantly.

Another great giggle, thanks Dot!
Jen x