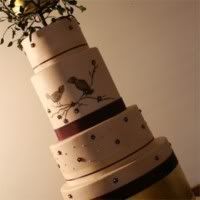 If there's one thing I love almost as much as chocolate, it is cake. It is my lighter, more spongy best friend. So you'll understand when I tell you that I was more than a bit excited when the delightful Mignon from

Cake Face

came my way a little while ago.
Mignon wanted to spread the word about Cake Face, and showcase her flair for bespoke wedding and special occasion cakes. In short, Mignon needed a media kit.
Here's a deliciously light, melt in your mouth taste of what we came up with: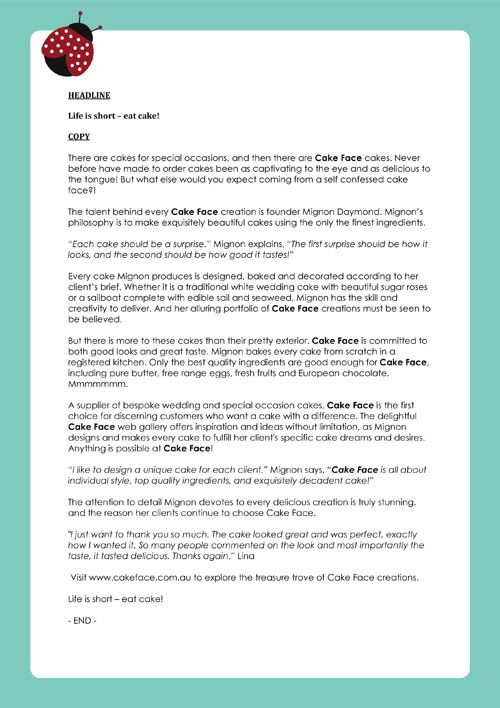 ...and the bio page: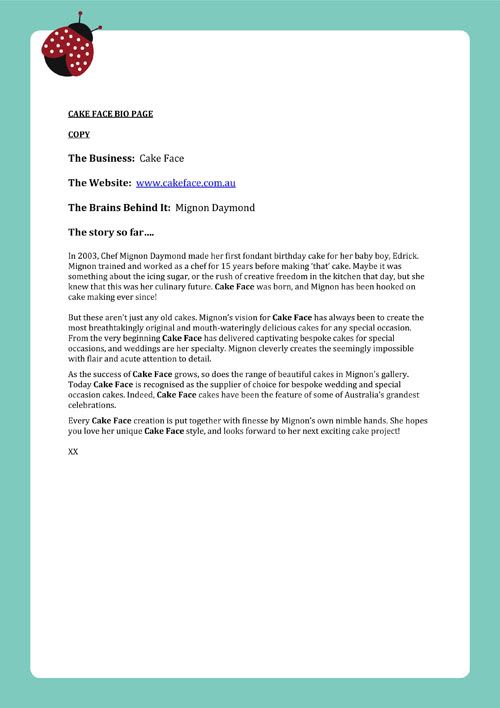 If a taste of Cake Face is simply not enough, you can find out more

here

.
I never knew it was possible to create cakes like these. Mignon's gallery of cake extravaganzas really is a sight to behold. Treat yourself and take 10 mouth watering-minutes to take a look.
I am a cake face!
Jen x