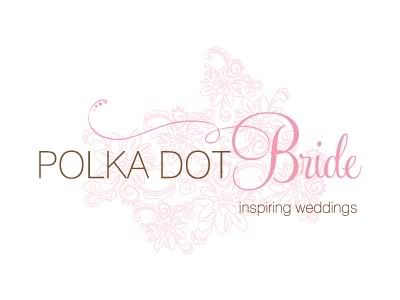 I am quite a curious person, so you can imagine the effect it had on me when I took on a writing project for an anonymous blogger! The deliciously elusive Ms Polka Dot recently asked me to give her a hand while she worked through the super-exciting task of revamping her blog, Polka Dot Bride.

We worked on a range of different writing projects, one of which was an email to her advertisers to introduce the new look Polka Dot Bride. The vast new site has SO much to offer anyone interested in weddings. The key for this project was to outline all of the necessary information in a way that a) made sense, b) was easy to read, and c) didn't completely bamboozle the reader.

Here's a confetti-coated snippety snip of the email we put together: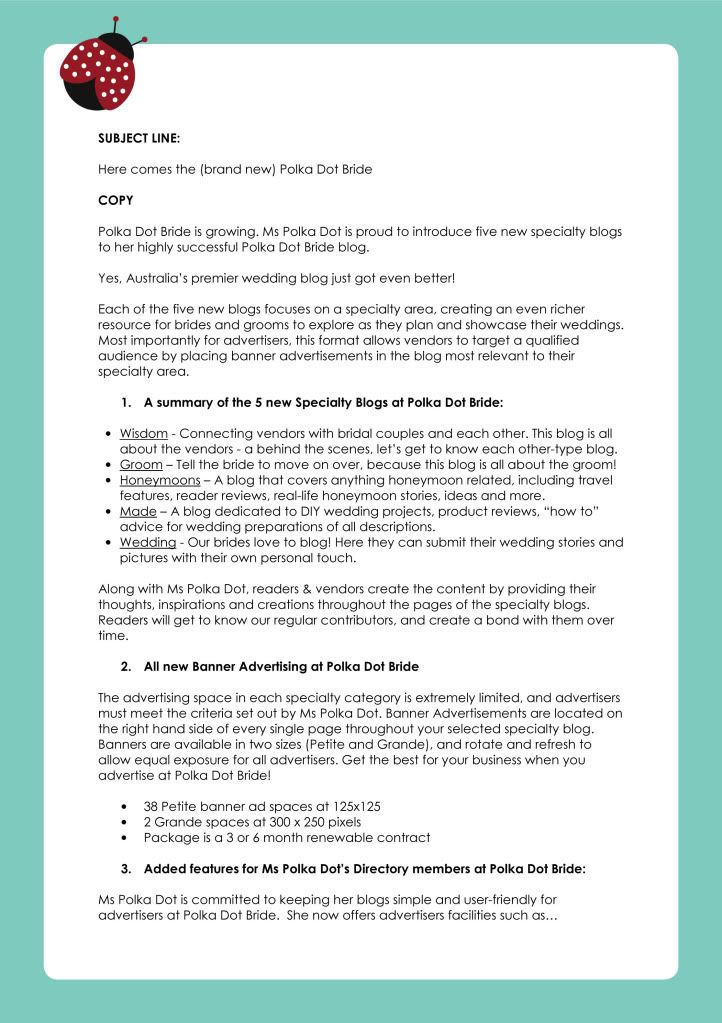 This email goes on to cover many more fantastic features, all of which are now firmly in place at Polka Dot Bride. To go and explore this treasure trove of weddings, click
here
.
Note: Can you believe I still have NO idea about Ms Polka Dot's identity?! I can tell you that she is delightful, clever and witty. Her ability to sift out the most beautiful wedding inspirations is amazing, and she is about as intriguing as they come. I am just as curious now as I was before this project came about. Thanks Ms Polka Dot!
Jen x